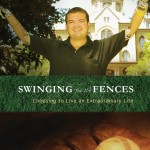 Swing for the Fences
There are some odds that can't be beaten, but Alex Montoya has yet to find them. Living his whole life with prosthetics has neither deterred nor discouraged Alex from achieving his dreams. From a young immigrant to the American dream, Montoya overcomes his obstacles with perseverance and a lot of laughter. From his tiring trials to become a citizen to fulfilling his dream of working in Major League Baseball, from his days at Notre Dame to his days in Hollywood, Alex Montoya's success is directly credited to his will. And his determined will, as he will tell you, was a conscious choice.
The Finish Line
Three prosthetic limbs, Four relay team members, And 26.2 miles to cover. From the writer of Swinging for the Fences: Choosing to Live an Extraordinary Life comes another inspiring tale! Alex Montoya fulfilled his dream of publishing a book and found himself asking, What goal do I chase now? His answer? He would compete in the San Diego Rock n Roll Marathon as part of a relay team. Alex's hunger for new challenges and determination to succeed along with the colorful relay team he assembled will have you roaring along with the crowd as he crosses The Finish Line!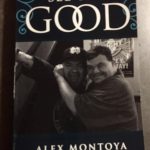 See the Good
Alex Montoya's third book focuses on the idea that if we "see the good" in each adversity, crisis, or person, we empower ourselves.  This life philosophy and movement will inspire and revitalize your life.